Specifications .....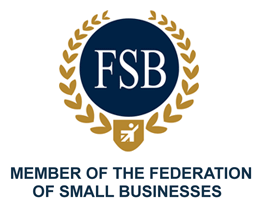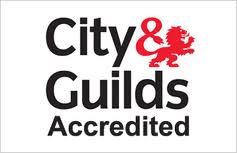 Please read our buying guide help sheet .... >>>

See for your self the difference between our quality and other manufacturers in the photographs below


All our buildings are clad in a heavy duty 16 mm thick (Grade A) tongue and grooved pine weather boarding which ensures many years of trouble free usage.
The roof frames are sheeted with an exterior grade OSB boarding and a heavy duty heat bonded felt is used for the exterior roof covering....This relates to a totally maintenance free roofing system....YOU SHOULD NEVER HAVE TO REPLACE THE FELT !
Please note that the (heat bonded maintenance free) felt roofing system is only supplied if we are erecting the building for you!
If you are erecting the building yourself a heavy duty nail on felt is supplied.
Framing used in our products is an extremely high quality 40 mm x 65 mm structurally stress tested SC4 grade SLS , which conforms to British standard 4978.
The floors are of robust construction and are made from a 20 mm (3/4") thick pre-treated square edge solid timber which is fixed to SC4 grade SLS under floor bearers....We also manufacture floors using tongue and grooved pine, however there is an additional charge for this service (cost entirely dependent on the size of floor)
All exterior fixings and fastenings used ( apart from the hinges for the doors which are black epoxy coated ) are galvanized or yellow passivated, these coatings help prevent rust.
4 mm thick glass is used for all buildings which are supplied with windows ( apart from children's play houses ) where "non- breakable" & non flex clear safety plastic sheeting is used.
If required we can supply clear safety plastic sheeting, toughened or laminated glass for windows in any building. ( However an additional charge will apply for this service )
The mesh we use on all our dog run sections is an extremely heavy duty , 50mm x 50mm x 3mm galvanized welded steel.
All Animal housing complies with the advisory recommendations laid out by the British Veterinary Association and the RSPCA
It is the customers responsibility to treat and maintain the buildings after they have been either delivered or delivered and erected.
REMEMBER WHEN COMPARING PRICES OF GARDEN BUILDINGS... MAKE SURE YOU ARE COMPARING THE QUALITY AND SPECIFICATIONS OF THE BUILDINGS AT THE SAME TIME
BOTH THE QUALITY AND SPECIFICATIONS OF OUR TIMBER BUILDINGS IS SECOND TO NONE
All buildings covered by a 10 year Guarantee
All building sizes given in either imperial or metric are approximate and are for reference proposes only.
Note ; that all buildings have to be manufactured to limit material wastage, due to the raw material incremental sizes of all sheet material along with the metric lineal lengths of framing and weatherboard available as standard.
All standard products are manufactured to as near as is possible, to the metric equivalent of the Imperial size.
All buildings are Manufactured in our Workshops in Inverurie ...We do not buy them from other manufacturers!
Unit 2, Harlaw Business Centre, Harlaw Road, Inverurie, Aberdeenshire, Scotland, Uk, AB51 4FR
Tel....01467 625643 during office hours .... or (mobile 24hrs) 07895 482137 E-mail bsjoinery@bsjoinery.com
Terms of Business:
It is the customers sole responsibility to ensure that any planning permission along with a building warrant, should they be required, have been approved prior to B.S. Joinery Services erecting any building on to a customers correctly pre- prepared foundations...We can not and will not be held responsible for any additional expenses or inconvenience encored by any customer who fails to have any necessary local planning authority permissions in place prior to any building being erected ... All deposits placed are non-refundable...The title (ownership) of any product we manufacture and or supply, remains with us and will not be transferred to the purchaser until such time as payment in full has been received.... All balance payments must be made in full with-in 5 working days of any building being delivered and erected ... Should we have to send a reminder to a customer who fails to settle the balance payment with-in the above stated time frame, we reserve the right to re-possess any product or building with-out any further communication with the customer..... By placing any order with B.S. Joinery Services you the customer agree to comply with our terms and conditions of business in that they are a legal and binding once an order has been placed.